Vinyl Gazebos
Vinyl gazebos have a classic look of traditional wood gazebos, with the convenience of low maintenance. With the clean lines and welcoming brilliance, vinyl gazebos are a great alternative to wood. Don't spend your time painting or staining your gazebo; instead, spend more time enjoying your new outdoor living space.
Our vinyl gazebos are built by skilled craftsmen in Lancaster County, PA, using the finest selection of premium building materials. This includes pressure treated lumber that's wrapped in vinyl for a protective exterior finish that is wear- and fade-resistant. That way, you and your family can enjoy your new vinyl gazebo for years to come.
Available in four styles and dozens of sizes, choose the gazebo that fits your space. And with 5 different roof styles, your choice of decking and shingles, and plenty of premium options, you can select the perfect gazebo for your outdoor living space.
Overall Height
| | Overall Height |
| --- | --- |
| 6' wide | |
| 8' wide | |
| 10' wide | |
| 12' wide | |
| 14' wide | |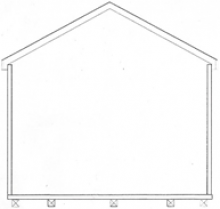 Overall Width
| | Overall Width (Shingle to Shingle) |
| --- | --- |
| 6' wide | |
| 8' wide | |
| 10' wide | |
| 12' wide | |
| 14' wide | |
Learn more about...
Colors
Our Standard Vinyl Siding Colors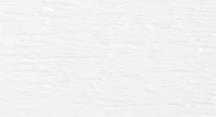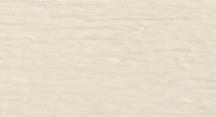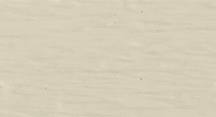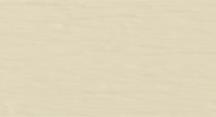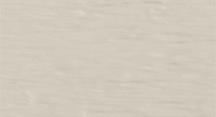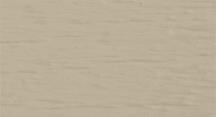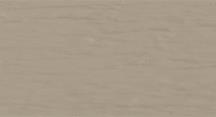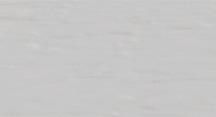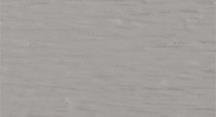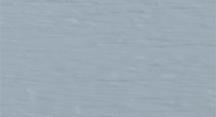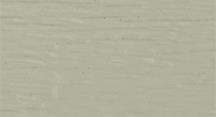 Our Standard Painted Shed Colors















Our 3-Tab shingles (Standard on all Economy Sheds)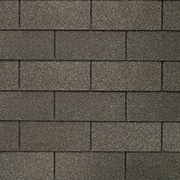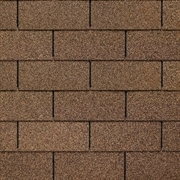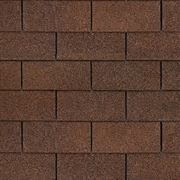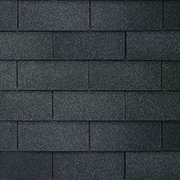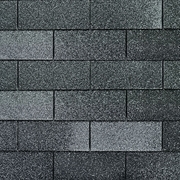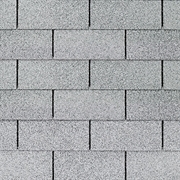 Our Architectural shingles (on all standard Sheds, Classic sheds and Garages)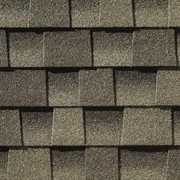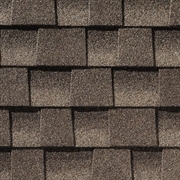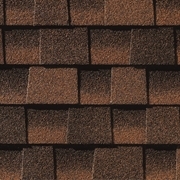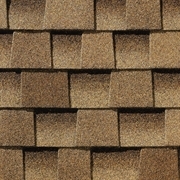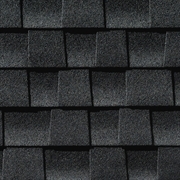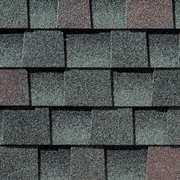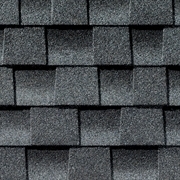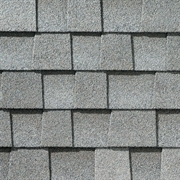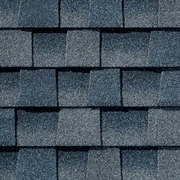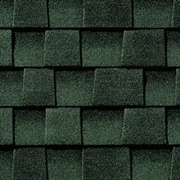 Shed Delivery
All our sheds are delivered by a truck and trailer to your location
Please Note: Space Makers Sheds is not responsible for inaccessible sites, damage to shrubbery, lawns or driveways.
We also have the mule on the truck for all shed deliveries,
Why the Mule: The MULE allows us to go across wet yards, to reduced damage to yards, and allows us to move around objects in your yard, and access to tighter areas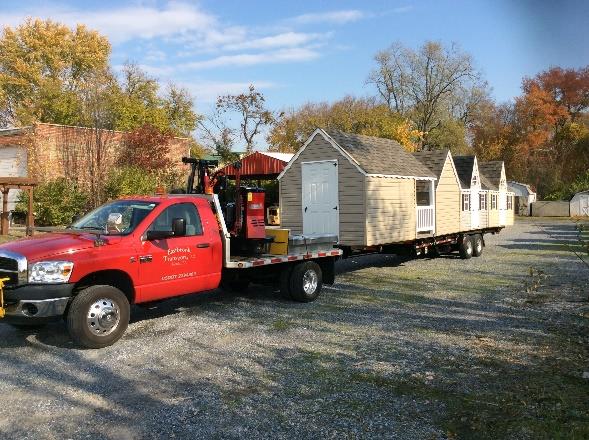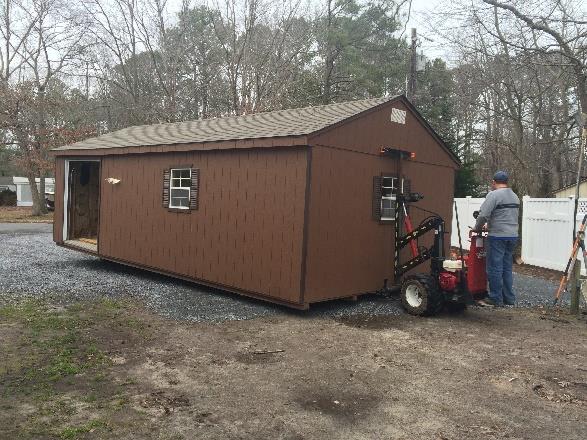 Making Sure That The Truck Can Get In
Probably the biggest benefit of your structure is it will arrive completely assembled. But make sure that the delivery truck, or the Mule can get to your location. Walk your your property as if the truck, or Mule were right there so you can develop a path you will want our delivery driver to take. If you forsee any problams with this, contact us and we will do a site-check, and if necessary, for an additional charge, your structural can be Built on-site.
Shed Delivery Checklist:
What is the total length of your shed:
Add 2 foot in width for extra room when getting the building in:
Is there enough of clearance to get off the street and to your selected location??
Are there any Obstacles that will prohibit the delivery? Trees? Wells? Other Buildings?
is the terrain suitable for a delivery truck, or the mule?
how is the yard condition? Wet? Soft soil? Very hard?
Shed Foundations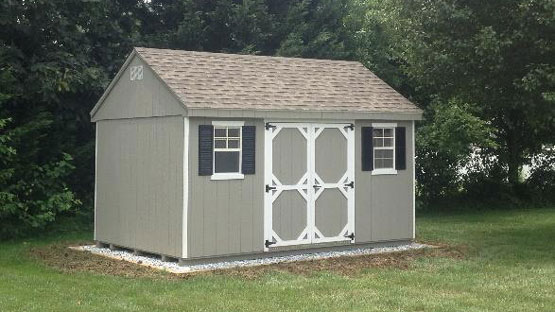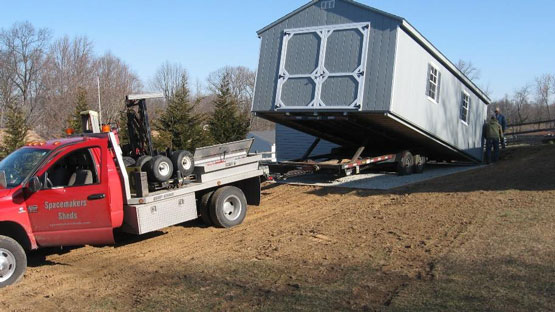 A Gravel stone pad is our #1 Preference, Start by clearing off the area, then using either 4x6 or 6x6 pressure treated timber, for the outside border of your Pad, we recommend that you make the pad 2 feet wider and 2 feet longet then the shed, for example a 10x14 shed we recommend the pad to be (12x16) then fill the area with 4" to 6" with #5 certified drain stone, this helps for quick drainage and helps keep the structural level, stable and Dry, on top of the stone base
For information on Installing a Stone Gravel Pad, We recommend Bedrock Foundations
Call: 302-545-7067 Or visit their website at bedrockfoundations.com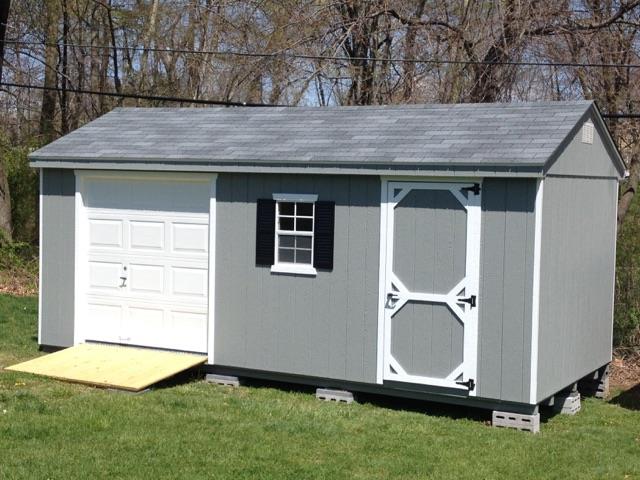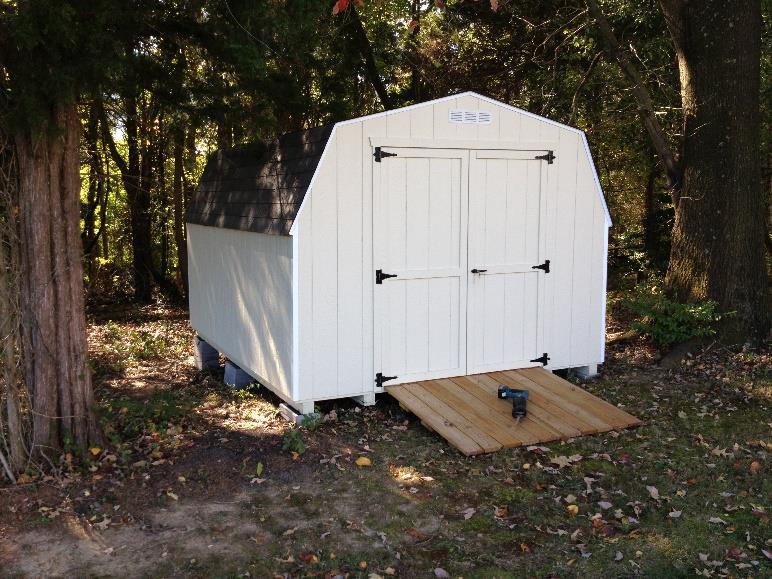 Paver Block, why set you shed on paver block ??, it could be that you are getting a small shed, or a getting a shed very quickly, and do not have time to install a Foundation, we do not recommend sheds larger than 10x16 be set on paver blocks,
This is a service that we do offer, so please contact one of our sales staff for information.