Submitted by

SchwebAdmin

on Thu, 09/27/2018 - 13:33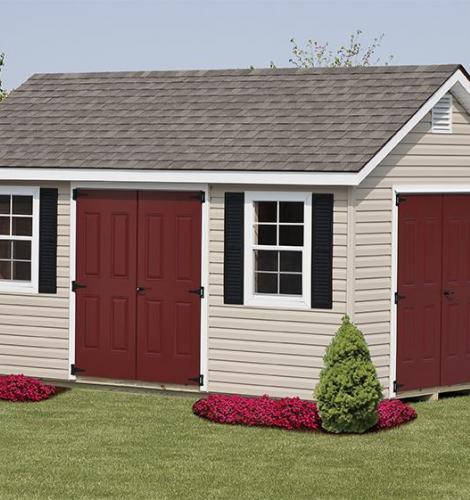 Sheds aren't just a space to save your rust-resistant garden tools from testing out their durability in the rain; sheds are engrained in the male psyche.
Across the world, more than 2,000 Men's Sheds have been developed as a way for men to stand shoulder-to-shoulder and bond together while inventing, making and creating projects while warding off preventable health issues that arise from isolation.
Have you considered adding a one or two story shed to your property and establishing a small community of men in your local neighborhood?
Man cave sheds target retirees and men who are out of work a way to continue to identify with their jobs and community.
Storage Sheds Bring Community Together
In their quest for comradery, many men are banding together to ward off loneliness and isolation by getting out of the house and getting into a utility shed with others.
Think of it like the Boy Scouts for mature gentlemen where community members teach one another to stand side-by-side and share a skill. This gives the student confidence in the process to push past their own barriers. It's not just tinkering, sometimes they'll listen to the ballgame on the radio, read, or just have a bonified hangout with other guys in the shed.
Gather Around the Backyard Shed
These backyard man caves allow men gather together to learn practical skills that they may not have had time to master when working full time. Being in a man shed gives them meaningful work. Sometimes these men will learn woodworking, other times metal work, restoring bikes, making pottery, or fixing lawn mowers in an insulated space. They'll mend wood, whittle, work on models, or garden. Sometimes the men will create community service projects like playgrounds for the disabled, volunteering for food drives, or building benches for a park.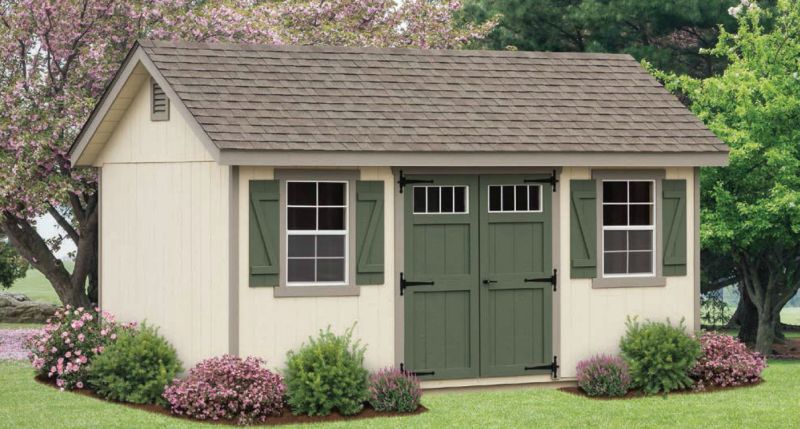 The men come and go as they please. There are no open or closed hours. The guys sit around with coffee and tea, older men mentoring youngsters, and learning life skills from the men with whom they work. It's a safe and happy yard shed that allows men to connect with their friends and stay active. Man cave sheds are more than a place for storing more than garden trowels, potting supplies, or animal skulls from hunting trips. It's a work substitution. And it all begins in a humble small garden shed, one that's decorated with masculine curios.
Men have been retreating to sheds for a long time to pot plants and tinker with engines or pull apart a vehicle only to repair it with elbow grease and a Haynes manual, for quite some time. Now health experts claim there are health benefits to working in the shop together.
It's a way to stay immersed in a task while also getting the benefits of community. Think of your newest shed like the ultimate man shed.