Submitted by

SchwebAdmin

on Wed, 12/01/2021 - 13:17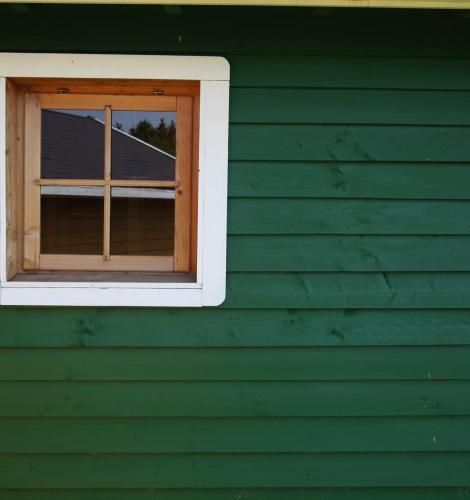 At Space Makers Sheds we understand that every customer has unique shed needs, and therefore strive to provide options that fit all budget and durability requirements. One of the most important components of a storage shed is the siding, and we offer 8 shed siding options that fit every budget and durability need. In this blog post we will go over all of our siding options so you can pick the material that is perfect for your budget and storage shed. 
Shed Siding Options
Painted LP Panel and Vertical Siding
LP Smartside is a legendary name in the shed siding industry and we have used their products for years because of their durability and looks. This is an engineered wood product that combines waxes, zinc borate, resins, and an overlay to offer 4 layers of protection against the elements, fungal decay, and termites. This type of siding is installed vertically, offering a look that has become synonymous with storage buildings.
We order all of our LP siding unpainted so our customers can pick the perfect paint for their storage shed. LP Siding also comes with an industry leading 5/50 year warranty! 
Painted LP Lap Siding 
LP Lap Siding is made of the same high-quality materials as their Panel and Vertical Siding but is installed horizontally. This offers a unique look that is growing in popularity in the shed industry. With both LP products you get incredible durability, color flexibility, and a 5/50 year warranty. If you are choosing between these two products the decider is usually aesthetic preference. 
Both LP products are very affordable and have become one of our most popular options. 
James Hardie Siding
James Hardie is a fiber-cement siding known for being one of the most durable siding options on the market. Fiber-cement siding is a combination of cement, sand, water, and cellulose fibers. The result is a siding that is resistant to fading, moisture, and rot. This durable siding comes pre-painted in 12 beautiful colors that satisfy a variety of tastes. 
James Hardie is very popular in areas with extreme weather and ocean towns where salt usually wreaks havoc on siding. This is a more expensive option, but for people who live in places prone to storms and extreme weather it is worth the cost. 
Dutch Lap Siding
Dutch Lap Vinyl Siding is an alternative to the previous 4 options and is very popular among shed owners. It is resistant to fading, but can be prone to cracking and damage during high windstorms. If you live in a mild climate the Dutch Lap Vinyl can last decades. We offer our Dutch Lap Siding in 11 colors.
Straight Lap Siding
Straight Lap Siding is made of the same material as Dutch Lap Siding, but the overlap has more of a natural wood look. Dutch Lap tapers out, and Straight lap imitates the way natural wood siding lays on top of itself. 
For both Dutch and Straight Lap we use Georgia Pacific's Compass line, which is backed by a limited lifetime transferable warranty for your peace of mind. 
Beaded Vinyl Siding
Beaded Vinyl Siding is similar in materials to Dutch Lap and Straight Lap, but has a distinctive shadow line that runs along the bottom of the siding panel. It has a low gloss, brushed finish that gives it the look and feel of natural wood. It is weather resistant, and never needs to be painted, scraped, or stained. 
We use Georgia Pacific's Somerset Coastal line which is backed by a limited lifetime transferable warranty.
If you have any questions about our shed siding options feel free to reach out, our team of experts would love to speak with you.